Just for you. Selected by us.
Premium certified, ethically sourced diamonds with brilliance, fire and sparkle at up to 70% off retail prices. Curated by a family owned business with 4 generations experience.

Handpicked Premium
We only sell the top 1% of diamonds, manually handpicked by our team

70% Cheaper than retailers
If you find the same diamond elsewhere for cheaper, we will happily match the price

Ethically Sourced
We only ever deal with ethically souurced, conflict-free diamonds

Worry-Free
Free Shipping, 14 Days returns, Certified & Guaranteed
What's your preferred diamond cut?
Spin actual diamonds in 360º HD and zoom in up to 40x. One of the world's biggest collection of loose diamonds, at your fingertips.
We can assist you

Online diamond consultation
If you can't make it to our office, this is the next best thing. Spend time with our team online to discover the best diamond for you.

Meet your diamonds & our team
We love to meet our customers, come by our Antwerp office. Inspect your diamonds and meet the team behind our company.
Why buy diamonds with us?
Over the past three decades, Antwerpdiamonds.direct has built a reputation as a respected diamond manufacturer in the city of Antwerp, Belgium. Our mission is to give anybody access to a high quality diamond at affordable, wholesale prices. That's why we preselected only the very best qualities and offer price benefits up to 70% compared to retailers to all our customers. Our experts are available to offer personal advice so you can select your dream diamond. We make sure you will have a safe and comfortable experience when you shop with us.

Beautiful diamonds with brilliance, fire and sparkle that stand out from the crowd
Not only have we preselected our diamonds so you can shop worry-free and always will be assured you buy a high-quality diamond but in addition, we offer you the very best prices available online

Conflict Free
We only ever deal with ethically sourced, conflict-free diamonds and work actively to ensure any examples we come across are immediately reported to the authorities.

Price match
We monitor the diamond markets constantly and regularly update our prices. If you find the same diamond elsewhere for cheaper, we will happily match the price.

Hand picked diamonds
Unlike many other retailers, we do not sit on huge inventories of stock, which ensures you get what is right for you, rather than what is sitting in stock!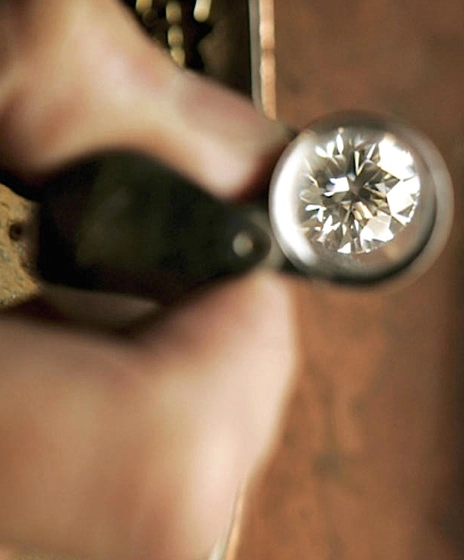 Customers love our products and services.

"Got good help by finding the right diamond. It was a great experience to buy a diamond at Antwerpdiamonds.direct. I wanted to see the diamond before I bought it, at the location I got great help. I definitely recommend them."






"We found the perfect diamond for my wife's new ring. Vincent was a great help and made it a wonderful experience. Hopefully we will be back for more. All the best."






Need help finding what you are looking for?
Get in touch our specialist team for assitance on finding the perfect diamond for you. We can arrange a video call, chat or office visit.