Diamond certification
How can you be sure that the diamond you bought has the quality it was advertised for? This is the mission and purpose of the diamond grading laboratories. They examine and measure the diamonds and provide a certificate that matches internationally agreed standards. The diamond certificate or diamond passport guarantees and describes the quality for each unique diamond. In the certificate, you will find the values to capture the 4 c's of diamond quality: clarity, color, carat, and cut. The certificate also allows to identify each unique diamond and can be used in case of theft or loss to prove the diamond ( or engagement ring) is your property.
At Antwerpdiamonds.direct we have chosen to work with three diamond grading laboratories:
Around the world, IGI certificates bring confidence when buying or selling diamonds, gemstones and jewelry. Total commitment to understanding consumer concerns has motivated IGI to develop a comprehensive analysis and clear documentation for consumers. This empowers jewelry buyers to focus on finding precisely what they want, with full assurance in the integrity and quality of the IGI certification. IGI is the largest organization of its kind, with operating laboratories & offices in Antwerp, New York, Hong Kong, Mumbai, Bangkok, Tokyo, Dubai, Tel Aviv, Toronto, Los Angeles, Kolkata, New Delhi, Thrissur, Jaipur, Surat, Chennai, Ahmedabad and Hyderabad
---
The HRD Antwerp diamond lab is one of the largest diamond labs in the world that issues reliable diamond certificates, grading and jewelry reports fully compliant with the rules for grading polished diamonds set by the International Diamond Council (IDC)
---
Established in 1931, GIA is the world's foremost authority on diamonds, colored stones, and pearls. A public benefit, nonprofit institute, GIA is the leading source of knowledge, standards, and education in gems and jewelry.
Example of a diamond certificate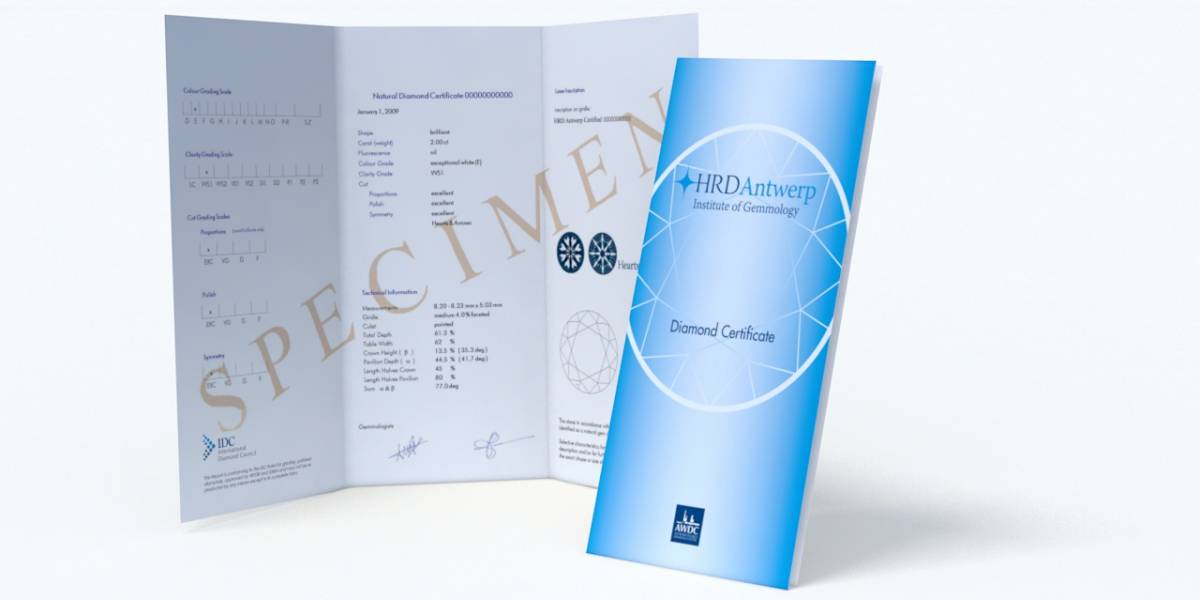 Why do we offer Sealed diamonds ?
We did not only select these because they are reputable diamond grading labs but in addition, they provide the diamonds with a certificate and packaged in a sealed container.
Sealing guarantees that a given certificate and the corresponding diamond belong together, and it keeps the diamond safe from oil and dirt. The sealing is tamper-proof and will show when opened or tampered with.
diamond sealing
Although all Diamond Grading Laboratories will inspect diamonds using microscopes at very high magnification ( 40x +) , the actual grading only occurs at 10x magnification, this is why HRD will not grade higher than 'Loupe Clean' ( LC).
Other Gemological Institutes ( IGI, GIA etc ), have opted for 'Internally Flawless' ( IF) as their highest grade. Since some diamonds may be slightly 'blemished' on their surfaces ( although this does not really affect the Clarity of the diamond ), GIA has added 'Flawless' to its grading in order to distinguish between the Internally Flawless ( Loupe Clean ) and those who are NOT only IF/LC but also totally 'unblemished'.
Once that a diamond is worn or handled, the chances are that it will lose its FL grading, since as soon as a diamond makes contact with any hard object, it will be slightly 'blemished'. As far as Clarity is concerned, IF and LC are the highest.
With our diamonds graded by IGI,GIA or HRD you can add the 5th "c" to your diamond purchase: Confidence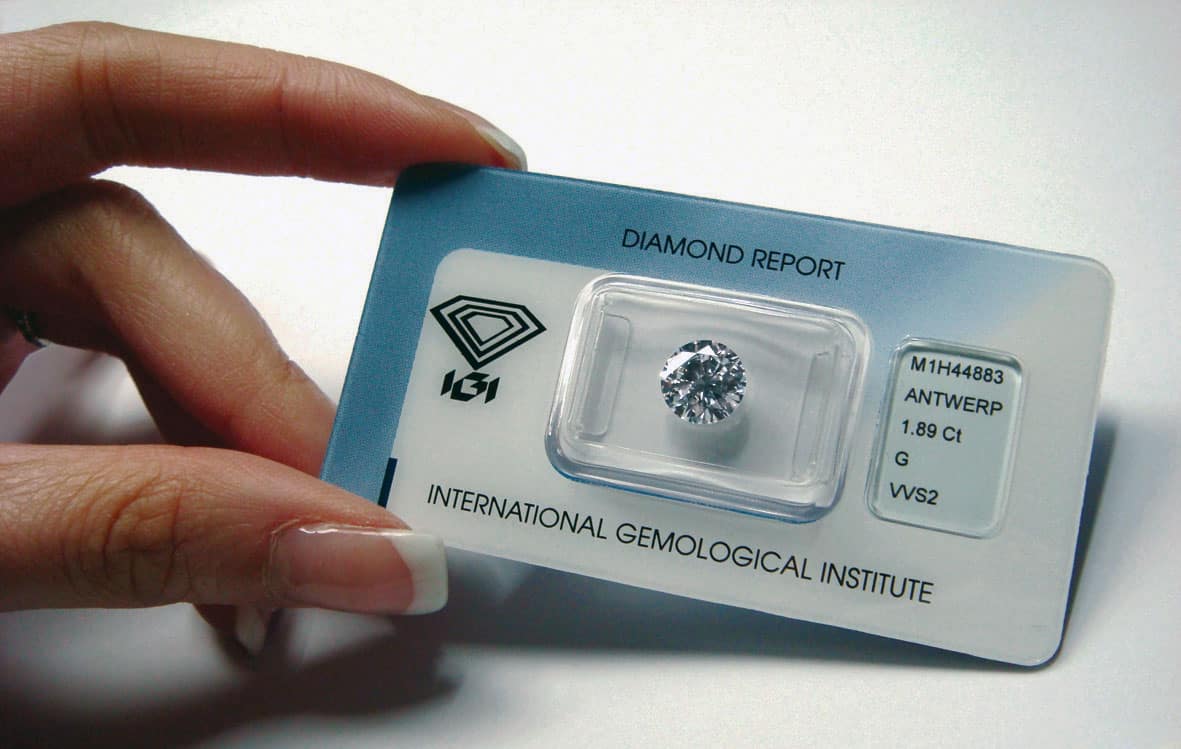 As of Jan. 2020 GIA suspended sealing
The Institute is taking this action after recently encountering a small number of GIA sealing packets that had been compromised by third parties after the sealing packets left GIA. In these instances, GIA determined that the diamonds originally enclosed in the compromised packets had been replaced with HPHT (high-pressure, high-temperature) treated natural diamonds. The substitute treated diamonds superficially matched the GIA report information for the original diamonds, including information on the sealing packet data label.
GIA is suspending sealing services in all locations indefinitely, pending an investigation of the source of this fraud.

Source :https://www.gia.edu/gia-news-press/diamond-sealing-services-suspended
How to read a GIA diamond grading report