Buying diamonds in Antwerp
Since 1447, Antwerp diamonds have been synonymous with quality and superior craftsmanship. Already then, the world's leading diamond centre secured a well regulated market that won the absolute confidence of traders and consumers.
The Antwerp's diamonds district
Antwerp's diamond district, also known as the Diamond Quarter, and dubbed the Square Mile is an area within the city of Antwerp, Belgium. It consists of several square blocks covering an area of about one square mile.
While, as of 2012, much of the gem cutting and polishing work historically done in the neighborhood had moved to low wage centers elsewhere, about 84% of the world's rough diamonds passed through the district, making it the largest diamond district in the world with a turnover of 54 billion dollars. Also 50% of the worlds polished diamonds pass through the Antwerp diamond district.
Over $16 billion in polished diamonds pass through the district's exchanges each year. There are 380 workshops that serve 1,500 companies. There are also 3,500 brokers, merchants and diamond cutters.
The diamond industry in Antwerp has a mixture of nationalities: Flemish, Jews, Armenians, Indians, Russians and many others are active in the industry.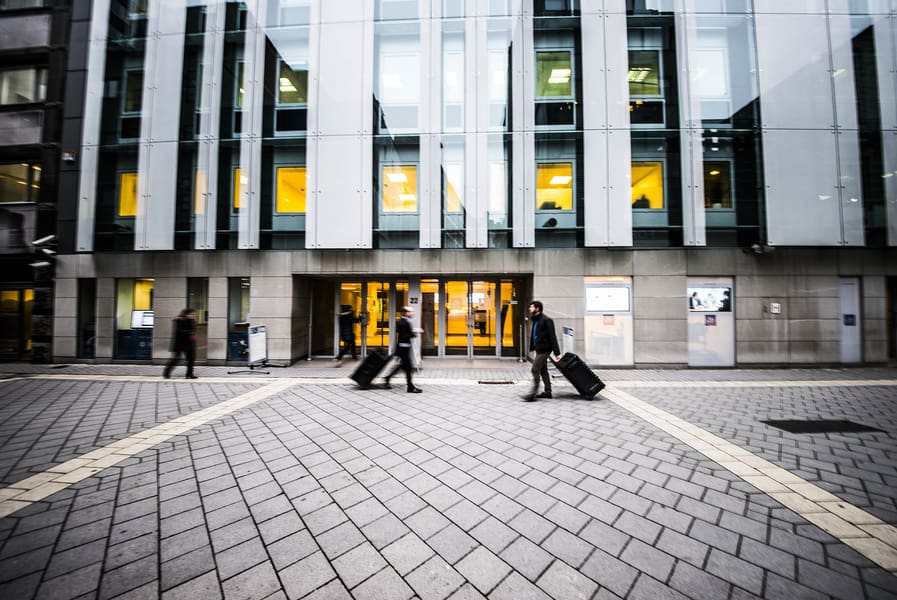 Antwerp Diamond exchanges
Antwerp hosts some of the most famous and important diamond exchanges:
Places to visit in the Antwerp diamond district
When you are planning a visit to the Antwerp diamond district there are interesting places to visit in the neighborhood: The Antwerp World Diamond Centre (AWDC) , the diamond office, the antwerp diamonds exchanges as well as laboratories that grade the diamonds ( like IGI or HRD). Ever since an attack on a Synagogue in 1981 Security has been increased in the area : traffic is forbidden, Police are ever present and buildings are protected by security staff and camera's
Antwerp and diamonds: a love story
Buying diamonds in Antwerp
Sales and purchases of diamonds are typically regulated in a diamond exchange, Antwerp hosts 4 of the best known exchanges in the world. Only members of the exchange are allowed to trade.
All the exchanges are a member of the world federation of diamond bourses. They determine the diamond grading standards in collaboration with the international assocation of diamond dealers.
Antwerpdiamonds.direct : located in the heart of the diamond district
Online expert Antwerpdiamonds.direct has setup its offices in Antwerp. Being active for more then 3 decades we have the experience and setup to offer our customers exceptional quality and prices. If you are looking for a diamond in Antwerp wether it is to invest your money are to create your own diamond engagement ring, be sure to contact our experts and ask for an offer.
Thanks to our low overhead and by cutting out the middlemen we can offer our customers exceptional prices.
We are happy to give you advice online or in our office so that you can find your perfect Antwerp diamond.